How Outsourcing Delivers
Competitive Advantage for Growth Companies
your personalized ace in the hole
As a high-growth founder, you know the value of sacrificing to achieve your goals. You're an expert in grabbing the bull by the horns and doing whatever it takes to make your dream a reality.
As your business grows and new challenges emerge, however, it becomes harder to get the results you want. Scaling your business means increased complexity, higher volume, and more sophisticated systems and processes. All of these things require additional time and energy, pulling you away from your product and customer focus.
That's when you have a choice to make. Will you continue doing it all yourself, hiring new talent incrementally and trying to fill the gaps? Or will you choose a solution that allows you to invest your time where it is needed most: the core of your business?
What Can Outsourcing Do For You?
Founders who try to do it all themselves will eventually run out of time, energy, and resources. They run into issues like these:
I'm missing something, but I'm not sure what.
I need to hire someone, but who?
Where should I invest my resources first (and what has to be sacrificed in the meantime)?
How do I improve efficiency and build better processes?
I'm spending too much time on auxiliary functions and the core of my business isn't getting the attention it needs.
But what if you could hand all those responsibilities off to someone you trust and turn your attention to your core competencies? What if you had a ready-made team of high-impact talent who could hit the ground running and help you create better processes that scale with you?
The most successful founders are the ones who have found a way to focus their attention on the core of their business to build a competitive advantage. They don't waste their finite resources in areas that aren't their competency – areas like accounting, finance, and HR. Instead, they delegate those functions to partners who can provide the speed and expertise they need to focus on growth.
That's exactly what outsourcing will do for you
Outsourcing delivers a competitive advantage by giving you the freedom to focus on your core competencies. Rather than scrambling to do it all yourself, you can focus on scaling your business, serving customers, and pursuing innovative ideas.
How Outsourcing
Drives Growth and Value
According to Deloitte's 2020 Global Outsourcing Survey, the most common reasons companies outsource include cost, flexibility, speed to market, access to tools and processes, and agility. In the post-pandemic economy, these needs have gained even greater urgency. Talent and supply shortages have squeezed businesses, creating critical gaps in productivity and efficiency. At the same time, consumer demand has surged and investors have responded with abundant capital for promising companies.
Outsourcing steps into those gaps and opportunities with strategic solutions. Partnering with an external provider gives you the resources you need to overcome productivity challenges, drive growth, and secure funding as you eliminate non-core activities from your to-do list.
Here's what that looks like in real time:
Plug Skilled Talent Directly Into Your Team
Outsourcing eliminates the need to spend precious resources on recruiting, hiring, onboarding, and training new team members internally. Instead, you gain immediate access to a curated team of skilled leaders and doers who can hit the ground running.
Gain Curated Expertise & Knowledge
As you grow and your needs evolve, outsourcing makes it possible to scale your team quickly, providing specific skills and competencies exactly when you need them. Working with a team of people who can supply both strategic value and functional execution enables you to make better decisions at every stage of growth.
Streamline & Automate Processes
Process efficiency is critical for high-growth companies. Outsourcing non-core functions enable you to eliminate errors and inefficiencies as you implement more sophisticated systems, streamline workflows, and automate manual processes.
Access Sophisticated Technology & Systems
In addition to solving process challenges, outsourcing also gives you access to the most sophisticated technology and best practices. Depending on your needs, you can create a custom mix of systems and tools to meet your needs immediately and over time as you scale.
Reclaim Time & Energy to Focus on Core Competencies
Trying to manage all the functional areas of your business yourself requires constant hustling. As you work tirelessly to meet all the demands of your business, you may find yourself sacrificing the things you value most. When you outsource, you can confidently relinquish the non-core areas of your business to people you trust, freeing you to focus on growth.
Outsourcing makes it possible to outpace competitors by eliminating the challenges of overworked staff, insufficient resources, outdated processes, and lack of clarity as you scale.
The result? Faster growth is supported by flexible, scalable teams and processes.
Scale Smarter with CFO Alliance
Ready to scale? At CFO Alliance, it's part of our mission to help our clients prosper. Contact us today to see how we can help you take the next step on your growth journey!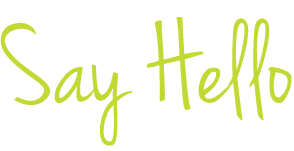 How Diversification Helps You Stay Ahead of Risk in Any EconomyIt's no secret that diversification is a key risk...