How Cultural Values
Offer Stability Through Change
Culture has never been more important than it is right now. Even people who don't consider themselves traditionalists look forward to certain kinds of traditions, especially when so much has changed over the past 2 years. We may be working from home and juggling supply chain and talent shortages, but by golly, we're having the annual holiday party! Right?
In our post-Covid world of work, culture – and the traditions that go along with it – provides a sense of stability in an environment that often feels wildly out of control. As we head into the holidays and anticipate a new year, many founders are taking time to think through what culture will look like going forward, what cultural traditions mean, and how to keep those traditions alive.
 The answer to these questions will look different for every company, but the underlying issue is the same: how do we maintain the intent of our cultural traditions while at the same time adapting and evolving to meet the demands of today's business environment?
Core Values: The Heart of Every Culture
This may seem like a difficult question in light of the huge changes we've navigated over the past two years, but ultimately, these decisions all flow out of our core values. All of us – as founders, business leaders, employees, and individuals – lean on our core values to find our path forward. We determine what our next steps will be based on the things that matter most to us.
At CFO Alliance, our core values influence every decision we make about growth, value, and culture:
Commitment – We devote ourselves to our clients, our purpose, and each other.
Authenticity – We create real, down-to-earth connections with others.
Transformation – We serve as a catalyst for growth and change.
Evolution – We continuously adapt and learn.
Entrepreneurial Spirit – We create value by believing in ourselves, being innovative, thinking outside the box, and inspiring others with passion and a drive for prosperity.
With these values as our foundation, we look for ways to remain incredibly technical and refreshingly human, and we're committed to leveraging challenges as catalysts for growth. That hasn't changed, even with all the difficult hands we've been dealt over the past 20 months. Our core values are the intentional cultural glue that holds us together, helps us grow stronger, and enables us to continue to prosper – no matter what external forces we face.
 And we know we're not alone. We've all been dealt cards that have required us to evolve in unexpected ways. As we make decisions for the benefit of clients and team members, we've had to wrestle with what the future will look like, knowing that things probably aren't going back to the way they were.
In these volatile times, our traditions help us stay grounded even in the face of monumental change. As you consider how your culture will look in the future, we encourage you to spend some time reflecting on your traditions and values with questions like these:
What traditions do you hold close?
Why are they important to you?
How do they support your culture?
How do your values inform the way you maintain those traditions both now and in the future?
Preserving The Heart of Culture with Non-Traditional Traditions
As we all look forward to holiday traditions that bring our families together and celebrate the things we hold dear, we understand that many of those traditions will look different this year compared with years past.
 In the same way, we have all had to adapt the way we approach business and serve clients over the past two years. We may work remotely, hold more virtual meetings, attend fewer large conferences, or share presentations with clients over Zoom. Still, our values will inform the way we do business, giving us a strong foundation for innovative practices that retain the heart of who we are.
We hope this holiday season brings you joy as you lean into your core values and plan for a prosperous new year, no matter what it brings. Happy holidays!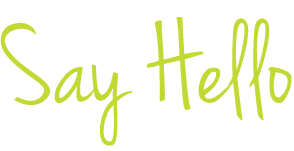 4 Strategic Imperatives to Unlock Sustainable Revenue GrowthCreating long-term, sustainable revenue growth takes more...